INDOMITUS is a project by Tato Rosés and Marta Bretó, nature and adventure photographers, in which we have gathered our ideas, experiences and proposals for nature photography to share them with you through a single website.
On our website you can find our offer of photography trips, photography courses and phototrekking (photography excursions), but you can also find inspiration in our photo gallery or read our articles, tips and travel reports on our blog.
Welcome to INDOMITUS!
Indomitus is not a travel agency. This is not an official school or a company … not even an association. Even so we have all the legal support necessary to carry out the different activities we do. All Indomitus members are freelance photographers dedicated to teaching and experienced in the field.
In section Indomitus Net You can consult some of the agencies and schools with whom we work. Also, you will see that on each trip or activity is reported that agency manages. In Indomitus we are 100% transparent. If you have a specific inquiry please contact us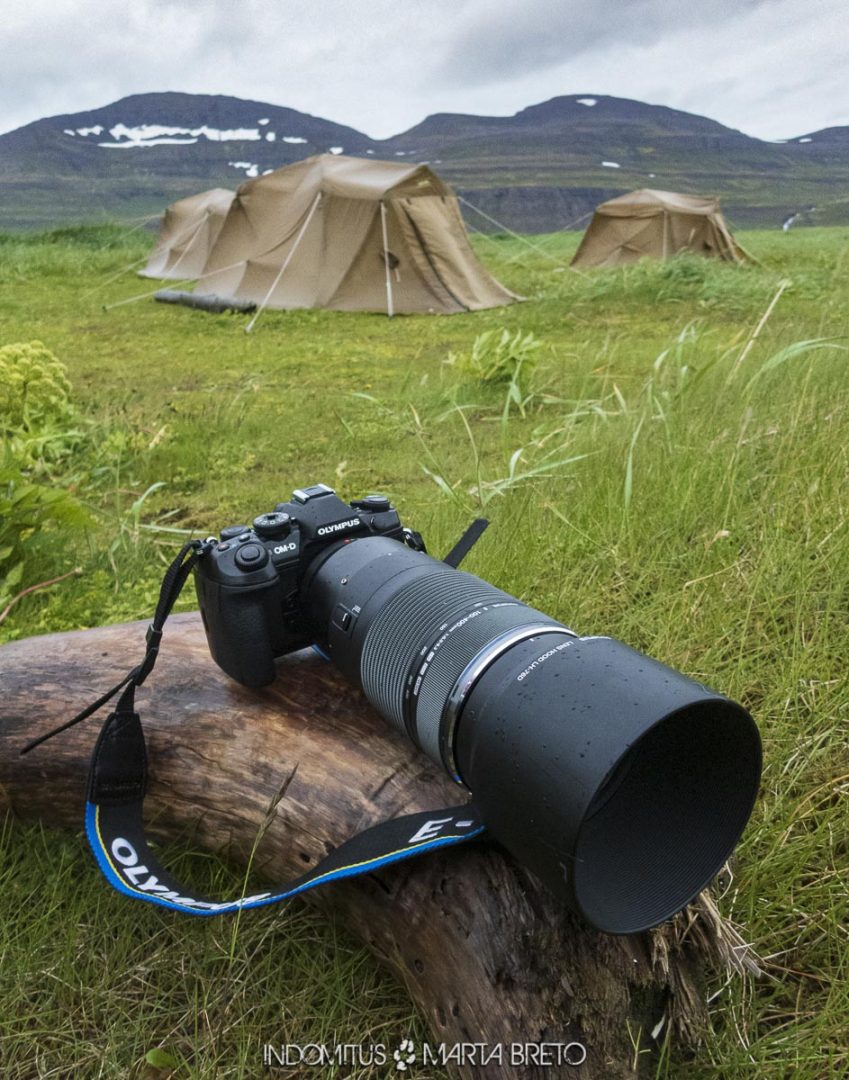 We are crazy for the wild. The untouristy destinations, the forgotten paths, the thick forests, the high mountains and the desolate moors are our dream.
We love to be discovered by wildlife and see curiosity in his eyes instead of fear. We love being alone in the vastness of the landscape, smell of freshly fallen rain and wind blowing our hair.
With us you will not visit the most touristic places but the most unknown. On our journeys you will walk, explore, share the environment with the fauna, feel the elements and learn to capture everything with your camera. It's not about trips to get photos that win contests, it's about an exciting experience through photography and nature.
Many photographers want to spend hours in a location, generally well known and already converted into a tourist attraction, and use a lot of photographic equipment, apps and facilities to return home with photos as a trophy of their adventure. We don't. Our motto is enjoy photography creativity and spontaneity of nature, enjoy ephemeral and unrepeatable moments through our camera. All this, of course, from the utmost respect to nature.
Tato Rosés
Photographer and translator specialized in photography, medicine and sports books. Photography teacher and traveler.
With two books published behind him and some projects to come, he has been awarded in several photography and audiovisual competitions. For years he has been traveling all over the world to collect experiences and images, photographing everything that shocks and surprises him.
Marta Bretó
Nature photographer and mountain and travel guide, she enjoys touring the most varied landscapes and the most starry nights with the intention of capturing the wild and beautiful aspects that nature offers through her images.
Nature and photography lover, she makes his passion her way of life, in addition to using her work to motivate the conservation and respect of wildlife.
What do our customers say?
The first day I arrived home from the travels "Winter Arctic Fox Expedition" and "Iceland: Northern Lights and Auroras" I signed up to repeat in 2020. The foxes, the landscapes, the sleeping, the table, the companions together With the good work, guidance and teachings of Marta Bretó they made it unforgettable.
THanks to Marta Bretó and Tato Rosés, you will find an ideal environment to practice, learn and share creativity in some environments carefully selected. Travel to countries and fantastic places, local phototrekkings, digital post-processing workshops and courses specialized nature photography and night, is the area where they are great teachers. To take a piece of your life on camera, initiated or experienced, contact Indomitus, I'll repeat for sure.
Are very serious people in photographic, technical and aesthetic approaches to the magnificent companions while hiking, travel and beers.
Their passion for the planet, and how to translate it with photography and video
Marta brings together a high photography skills, both technical and practical at the same time and a bold naturalist and convinced. If you want to photograph and be immersed in nature, Marta is the right person, close, cordial, professional, empathic, extroverted, lively, would when necessary...
One-day phototreks are very interesting: places nearby with many photographic resources. Marta and Tato give the best that you can find !!, therefore the human side as professional photography and mountain guides.
Each workshop, phototrekking or travel activities with INDOMITUS become a peer group that persist beyond the very moment they are made.
Because we offer unique, different trips, focused on the experience of enjoying the wild and pure part of nature, completely away from the tourist tours
Expert guides and teachers, both in photographic terms and environment knowledge
Awareness to the protection and conservation of nature. A % of our earnings will go to conservation projects
As OM SYSTEM ambassadors we can offer our customers the possibility of borrowing brand material for your trip completely free of charge during your trip with us.
Competitive prices. We don't intend to make great fortunes, but if we can make a life with something we love we are happy
These are some of the companies, travel agencies and schools with whom we work. Also Below is a list of friends, sponsors and Indomitus partners. To learn more about each one of them, click over the collaborator name and you will be redirected to their respective websites
Who we work with
Friends & Collabs